Vivant DAbOX Water Filter
US $24.26
In stock
Vivant DAbOX Water Filter Features
Efficiently Cools Vapor
Easy To Clean or Replace
Functional, Miniaturized Glass Water Filter
Built-in Dab Tool On The Cap
Free Domestic Shipping On Orders $125+
Trusted Authorized Distributor
Lowest Prices
High Security Payments
Vivant DAbOX Water Filter
Vivant specially designed this portable glass water filter to take the performance of the DAbOX to the next level. You will experience significantly smoother and cleaner hits than ever before with this DAbOX bubbler. A hidden magnet was already built into your DAbOX which provides you with the most convenient way to attach the DAbOX Water Bubbler with ease. Experience an at-home vaping experience with pocket-sized portability. Are you ready for the good life?
Works With:
Vivant DAbOX Vaporizer Only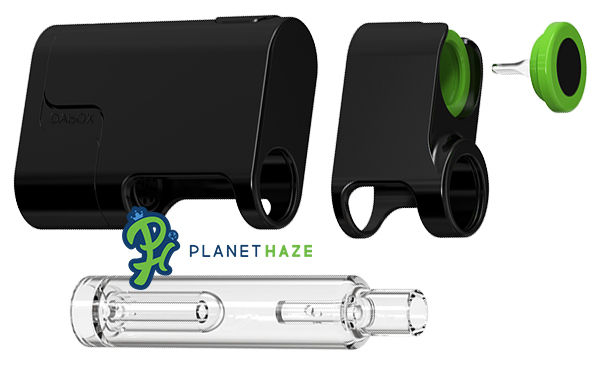 PlanetHaze Also Stocks:
PAX 2 Vaporizers:
PAX 3 Vaporizers:
Crafty Vaporizer:
Vivant DAbOX Water Filter Features
Built-in Dab Tool on the cap of the Dabox silicone container provides an easy way to load your favorite material.
Surprise – Magnetically attach the DAbOX Water Filter onto your DAbOX which was designed into the DAbOX ahead of time.
Efficiently Cools Vapor. Easy To Clean or Replace. Users familiar with glass water tools may know how difficult it is to make a functional, miniaturized glass water filter. Vivant has done it, simply fill the glass water tool with water and experience true filtration and miniaturization without any worries about water leaking.
Vivant DAbOX Water Filter Includes:
(1) x Vivant DAbOX Glass Water Filter
(1) x Vivant DAbOX Water Filter Body
(1) x Vivant DAbOX Silicone Container with Built-in Dab Tool
Buy From An Authorized Distributor Like PlanetHaze!
Always Buy From An Authorized Distributor to ensure you are buying Genuine Vivant DAbOX Vaporizer Parts and Accessories. Don't take chances with your health, the advantage of buying from an authorized distributor is you will always get Authentic, Genuine DAbOX parts and accessories. You will also be fully covered by any manufactures Warranty and you will receive the best service possible.
Disclaimer: PlanetHaze is not responsible for any damage or personal injury caused by or from using our products. Glass is breakable and sharp, please use accordingly.
---
Check Out More Awesomeness on PlanetHaze
---
Additional information
| | |
| --- | --- |
| Weight | 0.25 kg |
| Dimensions | 24 × 6 × 4 cm |
Only logged in customers who have purchased this product may write a review.