Vivant VLeaf Vaporizer
US $48.56
In stock
Free Domestic Shipping On Orders $125+
Trusted Authorized Distributor
Lowest Prices
High Security Payments
Vivant VLeaF Pen Style Portable Vaporizer
The VLeaF is the most powerful pen style dry herb vaporizer available in the market.
Vivant VLeaF is a powerful yet versatile pen-style dry herb vaporizer that hits harder than devices ten times the price! With 45 Watts of power, it can achieve your desired temperature within 30 seconds. Five temperature adjustments provide you custom options to enjoy your favorite strains just the way you like them. Designed in Irvine California, Vivant produces advanced, high quality vaporizers that perform above their affordable price points.
Ceramic Heating Chamber
At the core of the Vivant VLeaF is a powerful vaporizer, there is a patent pending ceramic heating chamber that utilizes a helical air path channel to provide both convection and conduction heating simultaneously. With this special designed ceramic heating chamber, it gives you at least 25% quicker and smoother vaping experience compared with any other pen-style vaporizer in the market.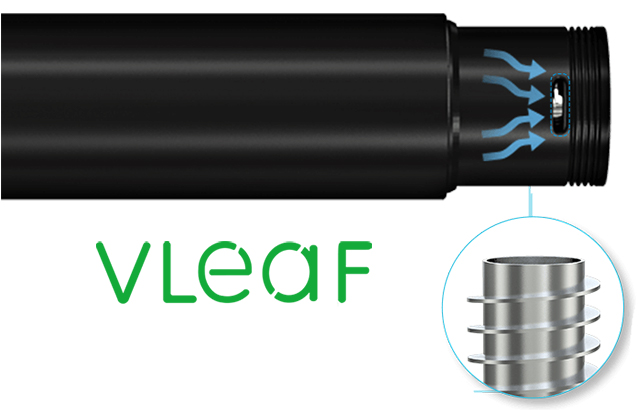 Temperature Settings
Five temperature adjustments provide you with five custom options to enjoy your favorite strains just the way you like them. Quickly press the power button 2X while the device is ON to adjust the temperature. Please check the user manual for more setting details.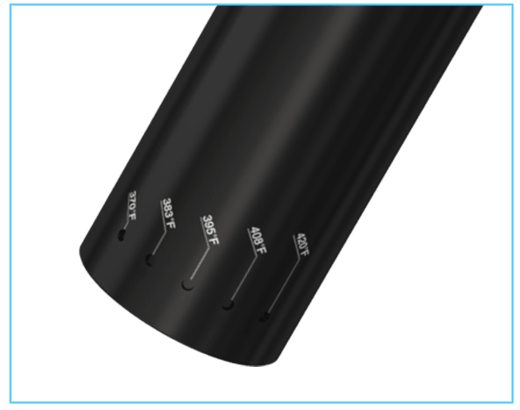 Water Pipe Adapter Included
Vivant always takes customer's needs into consideration, hence they included a Water Pipe Adapter for the VLeaF. The WPA is easily compatible with all your water tools and bubblers to open the door for you to take your experience with the VLeaF to the next level.
LED Light Indicators
There are a total of 5 LED Light indicators. Using these 5 LED Lights allows you to display the 5 different temperature options. The lights are also an indicator of battery life by displaying the number of lights as follows in battery level mode: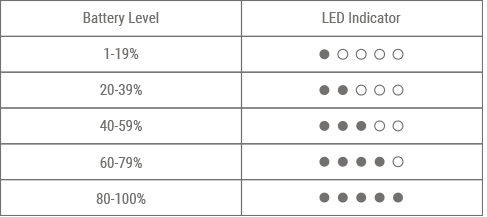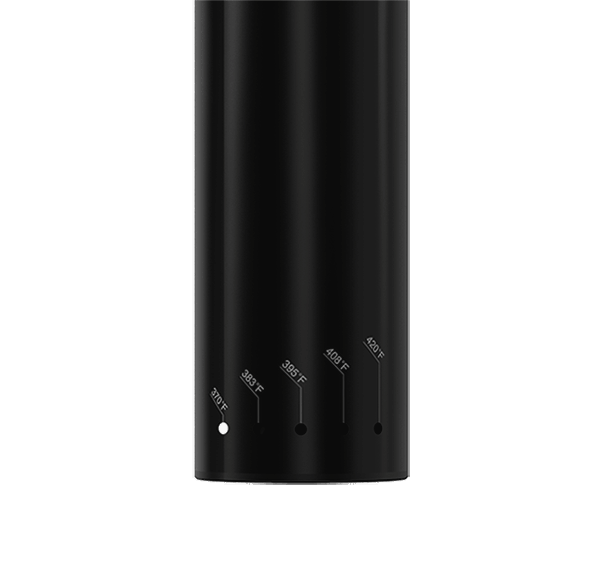 Easy Charging
To charge the VLeaF, simply connect the USB cable to a wall adapter or computer. The LED light located around the USB port will display as red while the device is being charged. The LED light will disappear once the device is fully charged. It takes approximately 2 hours to obtain a full charge by using a 1A Wall Adapter.

Vivant VLeaF Vaporizer Features
The advantage of a high performance portable, the Vivant VLeaF, lies in its Helical Heated Air Path, High Powered Heater and Convection / Conduction Hybrid Heating. Along with quality construction from Vivant Vaporizers.
Hybrid Patent Pending Helical Heating Chamber Provides Both Convection and Conduction Heating Simultaneously
5 Precise Electronic Temperature Control Settings of 370°- 420°F (188C – 216C)
Popular Pen Style Format
Internal Rechargeable High Power 2800 mAh Lithium Ion Battery
High Efficiency Heat Exchanger Extends Battery Life
Fast 30 Second Heat Up
Temperature Control Button Right On Bottom Of Unit
Charges Via USB
Unit Weight: 0.5 lb / 235 grams
Unit Dimensions: 4.25″H * 2.0″L * 1.26″W (10.8cm H * 5.2cm L * 3.2cm W)
Full Vivant VLeaF Kit Includes:
(1) x Vivant VLeaF Vaporizer
(1) x Packing Tool
(1) x Silicone Sleeve
(1) x Water Pipe Adapter
(1) x Cleaning Brush
(1) x Extra O-Ring
(1) x USB Cable
(1) x Stainless Steel Mesh (Mesh Number: 200)
(1) x Users Manual
Look For The Authorized Logo!
Always look for the Authorized Logo to ensure you are buying a Genuine Vivant VLeaF Vaporizer. Don't take chances with your health, the advantage of buying from an authorized distributor is you will always get an Authentic, Genuine complete kit with the newest version of the VLeaF Vaporizer. You will also be fully covered by any manufactures Warranty and you will receive the best service possible.
Disclaimer: PlanetHaze is not responsible for any damage or personal injury caused by or from using our products. Glass is breakable and sharp, please use accordingly.
Only logged in customers who have purchased this product may write a review.